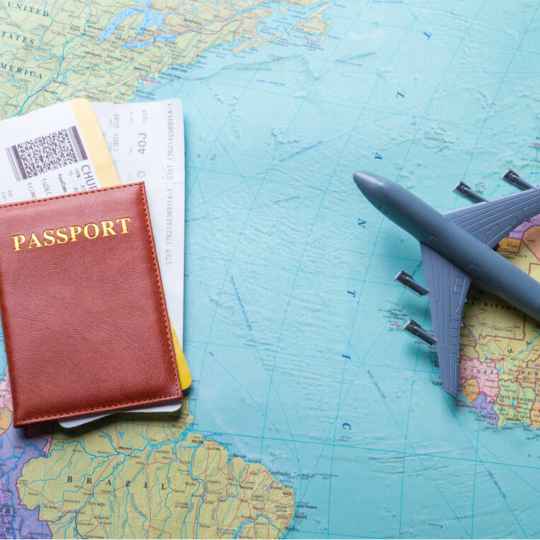 28 Jun

29 Countries to Offer E Visa from India
E-Visa Now Valid in 29 Countries for Indian Tourists
Guess what, you're just a blog away from making your visa application process hassle-free. We all are well adept with the occurrence of technological wonders every now & then. One such advancement has made its way into the tourism sector. 
Yes, the E-Visas. Now with the advent of this facility, Indian travelers can explore 29 countries. The best part is that tourists no longer will have to undergo the daunting process of traditional visa applications. 
In this blog, we'll walk you through the top countries offering this e-visa facility to travelers. The listed countries below are now offering Digital Visa Facilities to Indian Tourists: 
Thailand

Singapore

Malaysia 

Cambodia

Vietnam 

Indonesia

Maldives

Sri Lanka

Turkey 

Egypt 

Jordan 

Oman 

South Africa

UAE

Abu Dhabi

Qatar 

Bahrain

Russia 

Ukraine

Zimbabwe

Botswana

Madagascar

Uganda

Zambia

Sierra Leone
Top 15 Countries Now Welcoming Indian Tourists with E-Visas
1. Thailand:
The country boasts its rich culture with pristine beach views. The good news is that Indian travelers can now get an e-visa for visiting Thailand. 
2. Singapore:
Singapore too joins the list of countries providing online visas to Indian tourists. The land is best known for its technological supremacy & ingenious architectural marvels. Hence, traveling here has become way easier. Planning to explore the Marina Bay sands already?
3. Malaysia:
You say street shopping, Malaysia has it. You say you want an island vacation. "Let's take you to the majestic Langkawi," says Malaysia. Yes, that's what this country is all about, full of serene beauty & rich culture. Above all, you can now visit the country with an e-visa. 

4. Cambodia:
If you're a travel enthusiast, you might have heard of the great Angkor Wat Temple complex. Guess what, you can now visit this country by E visa as well. Fortified by the trove of historical & architectural marvels, a visit to Cambodia is a must now.
5. Vietnam:
The land calls you to its captivating landscapes offering you the much-needed escape from the bustling work life. Vietnam always appeals to all types of travelers. Speaking of travelers, Indians can get e-visa for this country as well. 
6. Indonesia:
The Bali swing isn't too far as Indonesia has too opened its door to e-visa facilities for Indians. You're sure to forget your mainstream life in this tropical paradise. While the tour might be short, you're gonna relish the moments forever. 
7. Maldives:
Have you been scrolling the luxurious cottage resort reels lately? Or is the underwater activity your 'A' game? Well, you can now make this dream holiday destination a reality! This is because Maldives provides Indian tourists with e-visa facilities. 
8.
Sri Lanka:
Apart from being neighbors, India & Sri Lanka also share similar cultural interests. Now that it also offers an e-visa facility, Indians can now visit the centuries-old temples. Moreover, you can explore the tea plantation sites as well. 
9. Turkey:
Falling in Eurasia, Turkey exudes an Asian & European vibe altogether. And now that an e-visa is granted to India, which places are you planning to visit? Well, do not miss out on the iconic Istanbul's Hagia Sophia. Moreover, you can roam in the city of Ephesus. 
10. Egypt:
Indian travelers now can visit the land of pharaohs with an e-visa. Yes, you read that right. And if you've read about the pyramids of Giza & iconic Sphinx in your GK textbooks, then it's high time you explore them!
11. Jordan:
Good news awaits Indian tourists as this country is now offering e-visa. Home to the UNESCO World Heritage site of Petra, Jordan is worth all the explorations. 
12. Oman:
E-visas are available for Indian tourists if you're planning to visit Oman. The land greets you with rich culture & vibrant architectural marvels. From rugged mountains to ancient forts & desserts, Oman has it all. 
13. South Africa:
The exotic wildlife exploration awaits your visit! Now the country has announced an e-visa facility for its Indian tourists. Therefore, now you can skip the hassle of keeping up with the conventional visa application process. 
Instead, you can save this time and now plan your itinerary with a calm mind. So, will Table Mountain in Cape Town be your first visit? Or is a thrilling safari running in your mind right now? 
Wrapping Up
Technological advancements are consistently transforming the tourism sector in India. One such ground-breaking revolution in this sector has been the introduction of e-visas. This digital visa is share a few similarities & differences with the traditional visa. For instance, both these legally facilitate the visit of travelers to foreign lands. 
Now speaking of the difference, an e-visa is way is more approachable & time-saving. For example, this digital visa doesn't require any long application process or complex paperwork. Hence, its introduction has reduced the hassle of visa application for travel enthusiasts.