Types of France Visas for Indians
Tourist Visa (Short term)
Processing Time
:5-15 Days
Stay Period
:Upto 90 Days
Business Visa (Short term)
Processing Time
:5-15 Days
Stay Period
:Upto 90 Days
Documents required for France Visa
Original Passport with at least 6 months validity and minimum 3 blank pages + all old passports if any
Visa Application form
2 recent colour photographs (Photo Specification)
Personal Covering letter (For Employed – Plain paper/ For Self-Employed – Company Letterhead)
Original updated Bank Statement (last 6 months)
Income Tax Returns/Form 16 for last 3 years
Confirmed return flight tickets
Hotel reservation
Travel Insurance (minimum coverage of EUR 30000).
Kindly Note: The Govt is very strict on the photograph requirement; please ensure that your photos are as per the specifications.
Photo Specification for France Visa
Photos Taken within the past six months.
Photo size should be 35x40mm. Close up of your head and top of your shoulders so that your face takes up 70–80% of the photograph in sharp focus.
Taken with a plain light-colored background.
Have a neutral face expression. The mouth must be closed (no obvious grinning or raised eyebrows).
You must look directly at the camera.
Have appropriate brightness and contrast.
Be taken with uniform lighting.
With no ink marks or creases.
Show your eyes open and clearly visible.
No caps allowed and No hair across.
Must not show shadows or flash reflections on your face.
No big accessories that cover some part or of your face are allowed.
Digital makeup is not allowed.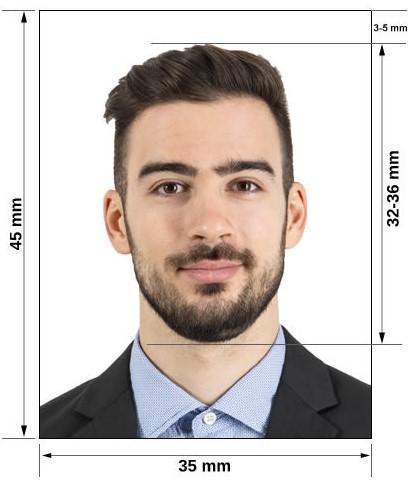 What is France Schengen visa?
France Schengen visa is a special kind of visa which allows you to travel among all the Schengen countries including France for a maximum period of upto 90 days. This is a traveller's dream where with one visa you can travel to any of the other 25 Schengen countries along with France.
The Schengen Visa is valid for which countries?
A Schengen Visa (issued by a consulate or embassy of a Schengen State) is valid for all 26 States of the Schengen Area (including the European territory of France), unless it is marked otherwise on the visa sticker. So you do not need another visa to enter or stay in the European territory of France. However, you must be in possession of documentary evidence for the reasons of your stay and your means of support. Schengen Area comprises of the following countries: Austria, Belgium, Czech Republic, Denmark, Estonia, Finland, France, Germany, Greece, Hungary, Iceland, Italy, Latvia, Liechtenstein, Lithuania, Luxembourg, Malta, Netherlands, Norway, Poland, Portugal, Slovakia, Slovenia, Spain, Sweden, and Switzerland.
How long can I stay in the Schengen area on the basis of my visa?
The Schengen Visa is a short stay visa and takes the form of a sticker affixed to your passport. The definition of "short stay" is a stay of "90 days in any 180 days period". This means that the total duration of stay is of maximum 90 days in any period of 180 days. The precise length of validity of your Schengen Visa is indicated on the visa sticker under the heading "Duration of visit". With a single-entry visa you can enter the Schengen area only once. This is indicated on the visa sticker under the heading "Number of entries" by "1". A two-entry or a multiple-entry visa allows for two or several entries during the validity of the Schengen Visa. This is indicated on the visa sticker by "02" or "MULT" under the heading "Number of entries".
[contact-form-7 id="430″ html_class="cf7_custom_style_2″]