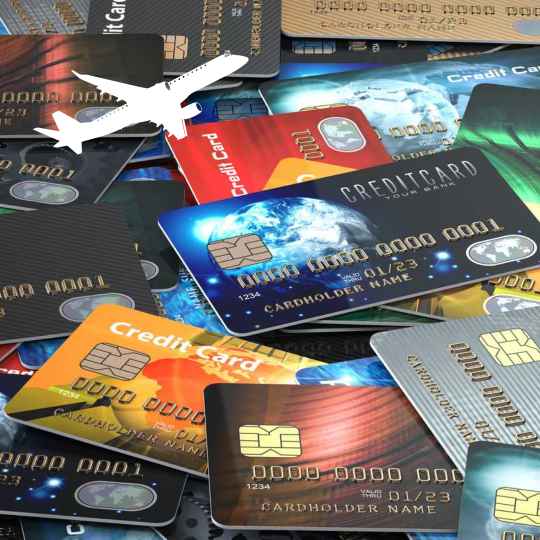 29 Jun

4 Best Travel Credit Cards to Choose from in 2023
4 Best Travel Credit Cards to Choose from in 2023 
Traveling abroad is an experience in itself. Choosing the right travel card can moreover add luxury & convenience to that experience. Especially, as an Indian tourist, you get to choose from a plethora of travel cards. Subsequently, the perks you get to enjoy from these cards are numerous! 
However, with so many options available, choosing a suitable travel card becomes important. Having said that, skimming through so many alternatives becomes a daunting task. 
Here's where we come to the picture. 
We through this blog have listed 4 best travel credit cards. Subsequently, we have listed the perks associated with these cards. Henceforth, you can choose the one that best caters to your travel requirements. 
Travel Credit Cards of India: Why Choose from These 4?
1. HDFC Regalia: 
This travel card is consistently upgrading & now tops the chart of the best travel credit cards in India. 
Here's why it soars high:
The card offers a generous reward system: You can earn up to 4 reward points with this card for every Rs.150 spent. Now the interesting part is that the card helps you redeem these expenses in flight bookings, staycations, etc. 
Lounge Access: This card even covers your relaxing time expense. Yes, Regalia, you get a complimentary airport lounge facility. Thanks to this travel card, you can now relax in the world-class airport lounges. 
Travel insurance coverage: This is one of the reasons why this is the most sought-after travel card among Indians. Be it any part of the land you're traveling in, it will cover emergency medical expenses. Moreover, it provides you with utmost surety in case you face a baggage loss or delay.
 While using this card overseas, you don't have to pay a foreign currency markup fee 
Exclusive hotel benefits: Enjoy discounts, room upgrades, and other privileges at luxury hotels worldwide.
2. Axis Bank Vistara Signature Credit Card: 
This card is the best option if you're a frequent flyer with a preference for Vistara Airlines. 
Here's why it soars high:
You get a welcome bonus: The cardholders get complement membership of Club Vistara Silver. The perks don't end here. You further get a one-way ticket as a gift in the premium economy class. 
Subsequent rewards: Now here comes another interesting part about this card. You can earn 6 club Vistara points on every Rs. 200 spent on Vistara flight bookings. Additionally, you get 2 more points for other categories. Besides, you further get free lounge access at the airport. 
Free flight tickets: This card of HDFC carries a perk, offering a one-round free business class ticket and one economy class ticket per annum. 
Priority check-in and boarding: No longer waiting in queues if you have this HDFC card. You can easily save that time to breeze through the airport. For instance, Vistara signature has made things easier for cardholders with dedicated check-in counters & priority boarding. 
3. SBI Card Elite: 
This is yet another popular travel credit card among Indian travelers & for the right reasons. 
Here's why it soars high:
Numerous Welcome benefits: This card too offers perks like a free Club Vistara Silver membership. Moreover, visitors get an e-voucher as a complimentary gift. 
Additional Rewards: After achieving certain milestones on your expense through this card, you get free movie tickets, travel coupons, etc.
Travel privileges: This SBI card also offers free access to airport lounges, making your journey more comfortable. Moreover, they provide insurance.  
Reward redemption options: Just like other mentioned cards, you can avail of the same perk with this card as well. All you need to do is spend a certain amount & redeem the same for flights, hotel bookings, e-merchandise, etc. Additionally, you also get heavy discounts across leading dining restaurants in India. 
4. ICICI Bank Sapphiro Visa Credit Card: 
This card certainly is coalescing luxe with convenience to offer you a great traveling experience. 
Here's why it soars high:
Rewards: The cardholder gets 2 reward points for every Rs. 100 spent. The useful part is that you can redeem these points when booking a flight. This benefit is also applicable to hotel bookings. 
Free access to the Airport lounge: Now you can wait for your flight while having a great time at the lounge. The best part is that if you have this card, you get it for free. 
Golf privileges: As a cardholder, you get free access to premium golf clubs. Besides, you can enjoy complimentary rounds of golf throughout the year.
Lifestyle Rewards: Apart from perks while traveling, you can claim discounts across dining, shopping & other entertainment outlets. Note that these outlets have a tie-up with ICICI Bank. 
Final Thoughts 
You make numerous discoveries for yourself when traveling abroad. What also comes along however is expenses, bookings, staycations, etc. Well, a card that covers all these while providing you with additional rewards is the travel credit card. 
In this blog, we walked you through the top 4 travel cards that best cater to the traveling requirements of Indians. Moreover, it's important to consider a few factors when choosing from these cards. 
Rewards

Airline partnerships, 

foreign currency fees

Airport lounge access
Weigh in all these parameters to make a mindful decision on getting a travel card.