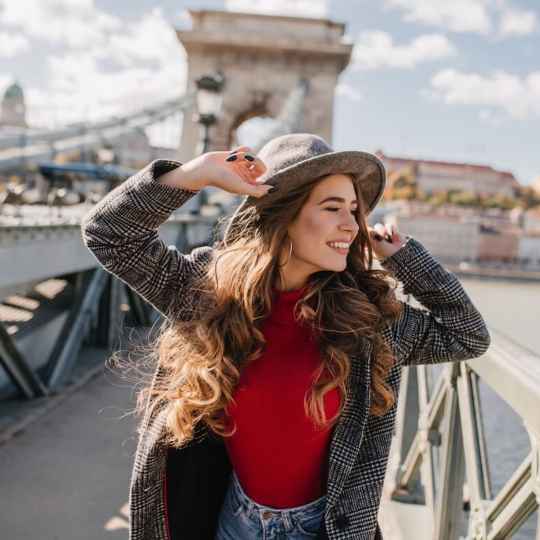 28 Jun

10 safest countries to study abroad in 2023
Safety Matters: Top 10 Safest Countries for Studies 
Studying abroad is a dream for many. Who would after all skip the boat which offers new experiences, academic excellency & cultural exposure? However, we cannot deny a second thought that continues to bother students & their parents:
"Is this country really safe for studying abroad?"
Your concerns & doubts are for the right reasons and completely understand that. Rightly so, safety should be the top priority when choosing a destination to study abroad. Therefore, we've curated this blog after much research to provide you with valuable insights on the topic. Let's get started!
Discovering Safety in Education Through These 10 Places
1. Canada 🍁
Especially an Indian student will feel both homely & safe here. 
We all are quite familiar with this country's educational & tech infrastructure supremacy. However, what many are not aware of is how safe Canada is. Yes, it tops the chart of one of the safest study destinations across the globe. 
Multi culture society, promoting inclusion 

Low crime rates

Top-notch healthcare infrastructure

The landscape offers adventures & safe atmosphere at once
2. Switzerland 🏔️
Its valleys are the allegory of Bollywood's film shooting destinations..1st choice of the filmmakers. And it's not just the beautiful landscape that attracts. 
Nestled in the heart of Europe, this country is celebrated for its world-class safety standards & protocols. Apart from the pristine environment, you'll find yourself surrounded by professionals & kind people. On top of all, its global academic rapport is worth the hype. 
Well-connected public transportation 

The lowest number of traffic accidents & mishaps

Quality educational infrastructure with professional admins

Delightful weather & honest folks
3. Australia 🦘
This country greets you with utmost compassion & treats you with vibrant & safe city life. Studying at reputed universities whilst discovering its ethnic mosaic. 
Apart from the endless opportunities in higher education, Australia has a lot more to offer. To exemplify, the country's cultural inclusiveness increases the sense of belonging among students. Moreover, its overall infra adds to the safety: 
Accessible healthcare

Effective implications of government regulations for international student welfare and safety.

The supportive nature of the locals creates a welcoming surrounding

Safe outdoor & other exploration activities
4. New Zealand 🌿
It best merges modern life while preserving its jewels; ethnicity & beautiful nature. 
With a comforting lifestyle, this country is one of the safest places to study for international students. Here's why you should choose Newzealand: 
Global peace index

Thriving economy

Political stability, promoting safety & peace

University authorities prioritize student welfare
5. Singapore 🌆
A global leader in technology with the most-welcoming crowd.
Singapore boasts the most-efficient public administration, hence guaranteeing a secure study destination. Additionally, its preeminent universities run with a strong focus on international students' safety & welfare. 
well-connected public transportation system; safe & convenient travel across the cities

Clean streets 

Public place hygiene maintenance  

Strict laws ensuring a safe environment for all residents 
 6.
Sweden 🇸🇪
The land is best known for exchanging a peaceful vibe across its cities. 
Studying in such a harmonious environment would subsequently help students focus more on academic excellence & personal growth. Apart from the welcoming atmosphere, the country holds pride in: 
Lowest road accident rates due to traffic

A sustainable approach to lifestyle

Excellent & accessible healthcare infrastructure
 7. Netherlands 🌷
And the tulip gardens are a delightful labyrinth worth immersing yourself in. 
Boasting the finest engineering universities, this country best coalesces scenic beauty & academic excellence. Above all, the place is quite safe for abroad studies. Further interesting is the canals of Amsterdam which will transport you to make you feel like the protagonist.
Well-structured & reliable legal system

Accessible healthcare for students

Stable political climate 

Serenic beauty drenched with cultural inclusiveness 
8. Denmark 🏰
Learn and later earn in this beautiful city where residents are blessed with a bright smile
Firstly, you'll be amazed by the country's high living standards. Subsequently, this will motivate you to upskill yourself to grab the best career opportunity. With street-lined cafes & shops, you also get safe surroundings. 
Well-connected transportation system 

Thriving economy

Tolerance, inclusivity

Progressive mindset
9. Finland ❄️
Losing track of time becomes a delightful adventure. Nevertheless, its peace surrounding will keep you focused on your studies…
Finland boasts a well-planned education system and vibrant career opportunities for international students. The residents truly abide by the motto of "live and let live." Truly a safe land, if you're considering moving here to pursue your higher studies. 
Breathtaking landscapes exuding fresh air

Tolerant society 

Social equality

Vibrant city life & helpful locals
 10.
Japan 🎎
Technological supremacy fuels progress. Also where people celebrate the serene beauty of cherry blossoms & their culture with fervor.
Japan balances best its tradition & innovation, thanks to its mindful education institution system. It's one of the safest destinations for international students. 
The citizen prioritize punctuality

Cleanliness 

Professionalism across public departments 

The country leads ahead of time

Definitive season 
Final Thoughts 
It goes without saying that safety should be the priority when choosing a destination to study abroad. The countries we listed in this blog truly meet all the safety parameters. For instance, all these countries are best known for top-quality education. 
Above all, these nations exude cultural inclusiveness, thus creating a sense of belonging among students. Having said that, a student equally has to be mindful of his/her surrounding & stay safe.