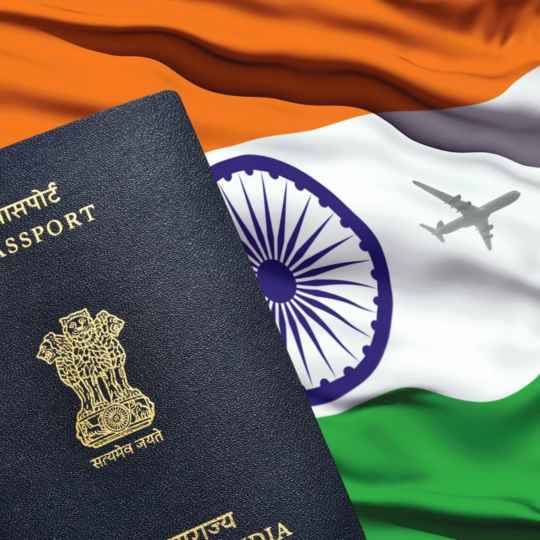 28 Jun

Visa Free Countries from India in 2023
6 No Visa Required Countries from India | Explore Now! 
The grass is greener from the other side. Similarly, an overseas traveling destination might look like a fancy affair, especially when scrolling through reels. The reality hits when you actually sit to plan a trip. Right from visa applications, and bookings, to budgeting, things become daunting. 
However, if you're an Indian passport holder, good news for you awaits! You can now travel to several countries which don't require you to carry a visa. 
In this blog, we'll walk you through the top 6 visa free countries for Indians. Additionally, we'll also share some must-visit places in these countries. 
Skip the Hassle: 6 Visa Free Countries For Indians
Listed below are some of the top visa free countries for Indians in 2023: 
1. Thailand 
You get to explore the land of smiles without a visa for 2 months. Losing track of time in the vibrant street market of Bangkok is totally worth it. Additionally, you get enough time to chill at the breathtaking beaches of Phuket with your friends & family. 
Moreover, if spirituality drives your day, you can even bow your head at the great Chiang Mai temple. Overall, Thailand is an exotic package offering tropical wonders, culinary delights, and cultural exploration.
2. Maldives 
Your IG feed needs some crystal-clear turquoise watercolor, shared with sandy beaches & resorts! Of course, we mean Maldives. If not paradise completely, you can definitely reach a bit near it in this land. 
This exotic holiday destination attracts several Indian travelers. And above all, it's visa-free for up to 90 days! 
3. Mauritius
 The Entry for Indians and staycation of up to 90 days is visa-free in Mauritius. So plan your itinerary to shop from the vibrant Port Louis market. Besides, you can immerse yourself in the breezy beaches and hike through lush canopies. 
So, be it collecting corals to cascading waterfalls, this tropical land has a lot to offer. Most importantly, folks here exude kindness & generosity. Therefore, all these favorable factors & attractive tourist sites make Mauritius one of the top visa free countries for Indians. 
 4. Nepal 
Curled up in the lap of the Himalayas, Nepali folks have a special adoration for Indians. Of course, you don't need a visa to stay here. The view of the awe-inspiring & majestic Mt. Everest is bliss to the eyes. 
In fact, both India & Nepal share a few cultural & religious similarities. This place is even special for Indians as its the birthplace of Lord Sita. Moreover, you can visit Kathmandu temples and the ancient Pashupatinath temple. 
Further, the Annapurna range is the place if you're a trekker. Overall, this land offers the best experience, for spiritual, cultural, and adventurous driven travelers. 
5. Bhutan
This neighboring country is proudly inspiring other economies in terms of the Gross Happiness Index. This henceforth justifies how welcoming the residents are & how peaceful the land is. 
Besides, you get visa-free entry to Bhutan. Herein, you can explore the majestic monasteries of Thimpu. Also, save some time to further explore the scenic landscapes of Paro. Most importantly, you'll be intrigued by the Buddhist's cultural heritage & significance. 
6. Indonesia 
With its Visa-free entry, Indonesia takes you along to a majestic island altogether. Lose yourself in the greens & blues of Bali. 
Apart from the land being punctuated with varied landscapes, Indonesia is best known for its street shopping crowd. 
When visiting here, don't miss out on the stunning sunrise at Mt. Bromo. Moreover, you can explore the wonderland of Raja Ampat. 
Wrapping Up
Several countries have opened visa-free doors for Indian tourists. This as a result offers travelers numerous options for exploring different lands. Without any visa hassle, you can relish the majestic beaches of Maldives, Bali, and Mauritius. 
Moreover, you get to trek, explore the vibrant street market, and collect cute mementos for your dear ones. Additionally, you get enough time to praise the tropical beauty of the places. 
Overall, these visa free countries for Indians are the best gateway to relaxation and indulgence. The best part is that these countries offer great experiences on a pocket-friendly budget. Also, these are relatively way nearer to India. 
So if you're dreaming to visit any of these countries, think no more! Plan your itinerary, pack your bags & Go Visa Free!